Yakutsk is the second coldest city over 100,000 population in the world. In January, average low temperature  is -41° and high is -35.7.
RZDs railroad goes  Nizhny Bestyakh station (Нижний Бестях) near by Yakutsk town. Yakutsk city is opposite side of Lena River from Nizhny Bestyakh.
I want to go Yakutsk. It is interesting me that crazy cold.
Of course, if you want to just visit Yakutsk city, you should take airline. I am train crazy, so my case is not.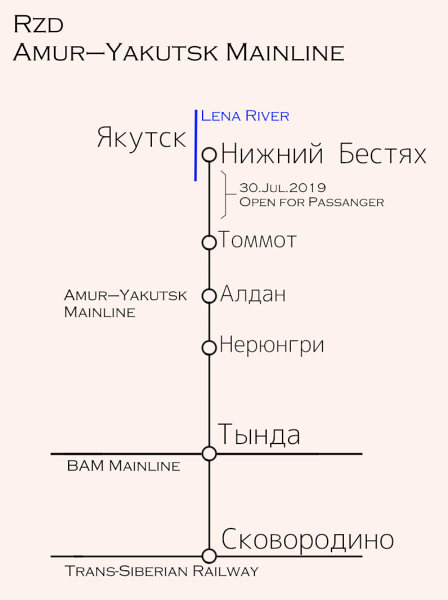 The map based on Карты железных дорог
There was no passenger train to Nizhny Bestyakh. 
Passenger train operation from Tommot to Nizhny Bestyakh starts 30, July, 2019.
When i went to Siberia in 2016, I could not reach Nizhny Bestyakh by rail. 
So, which station was closest to Yakutsk town? The station is Tommot.
Томмот station is about 720 km from Skovorodino station, and 460 km to Yakutsk city.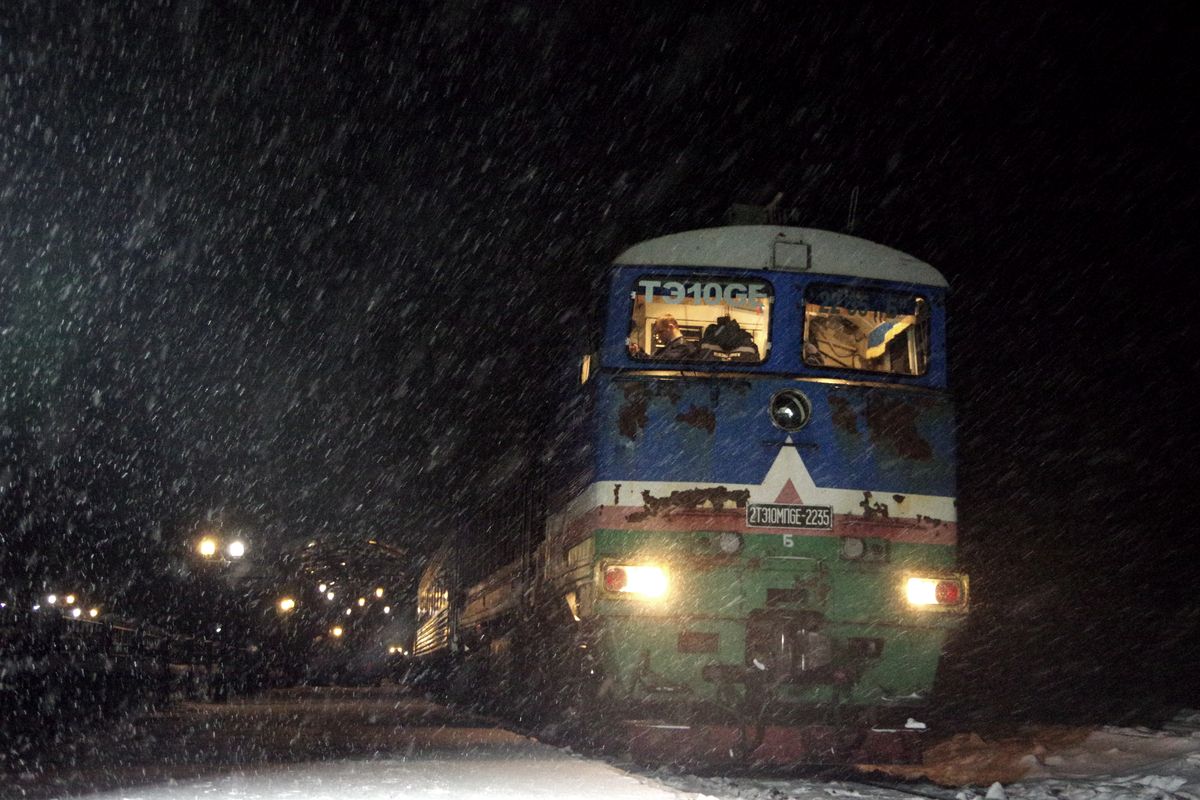 Otherwise heavy snowing like this photo, train did not delay. RZD is good at operating trains.
It takes 24 hours from Skovorodino to Tommot,  the final passenger station when i ride Yakutian railway.
What is like Tommot city and station? Now I write everything i watched.
JOURNEY TO TOMMOT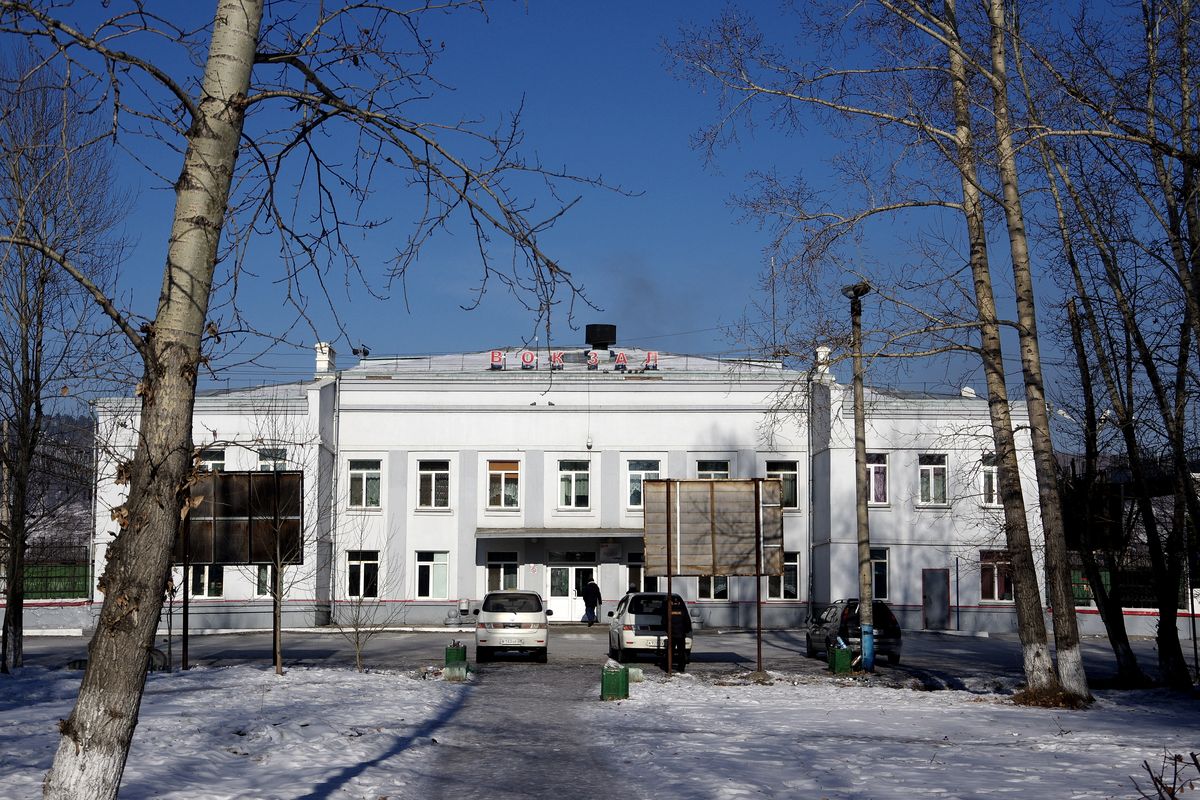 Journey to Tommot begins from here. This is Skovorodino station(Сковородино).
Of course, RZD offers direct trains from many cities -RZD connection is really complicated. I could take the train to Tommot from Khabarovsk. I don't need change trains at Skovorodino stn.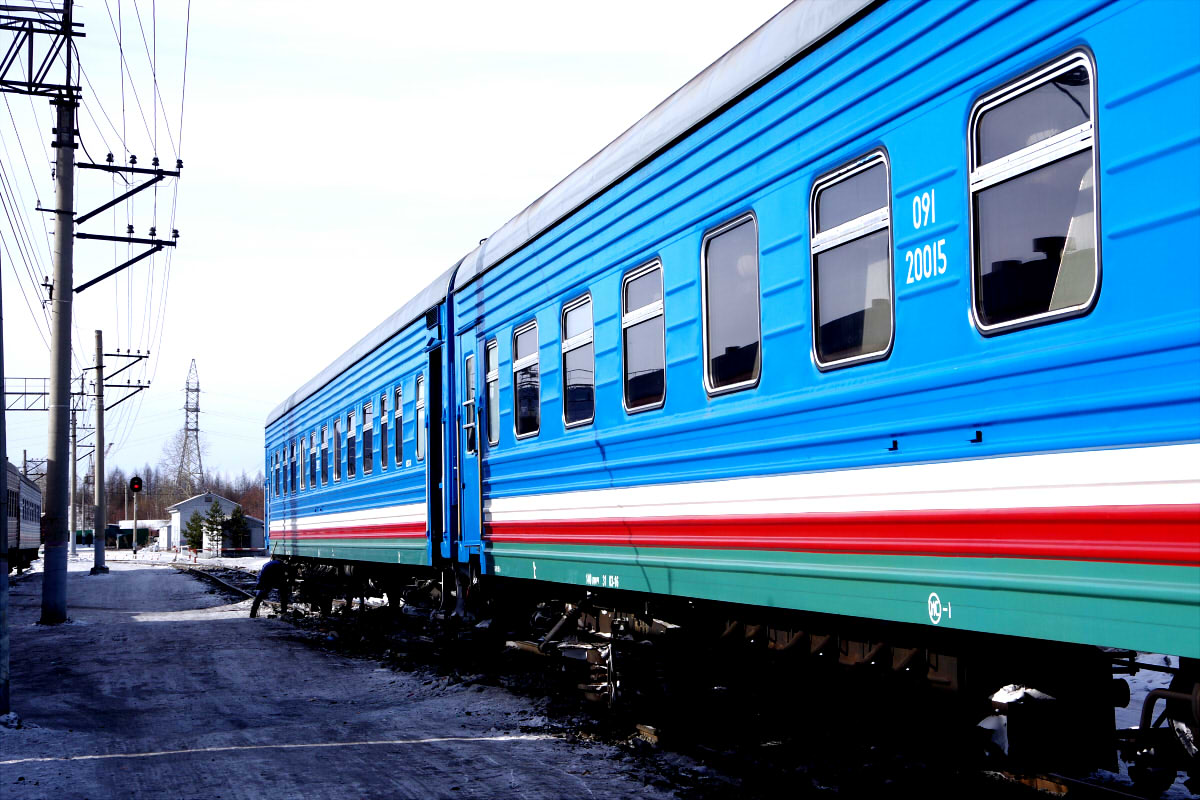 Wagon is rare because not RZD style. This is blue. Almost RZD wagon is red color.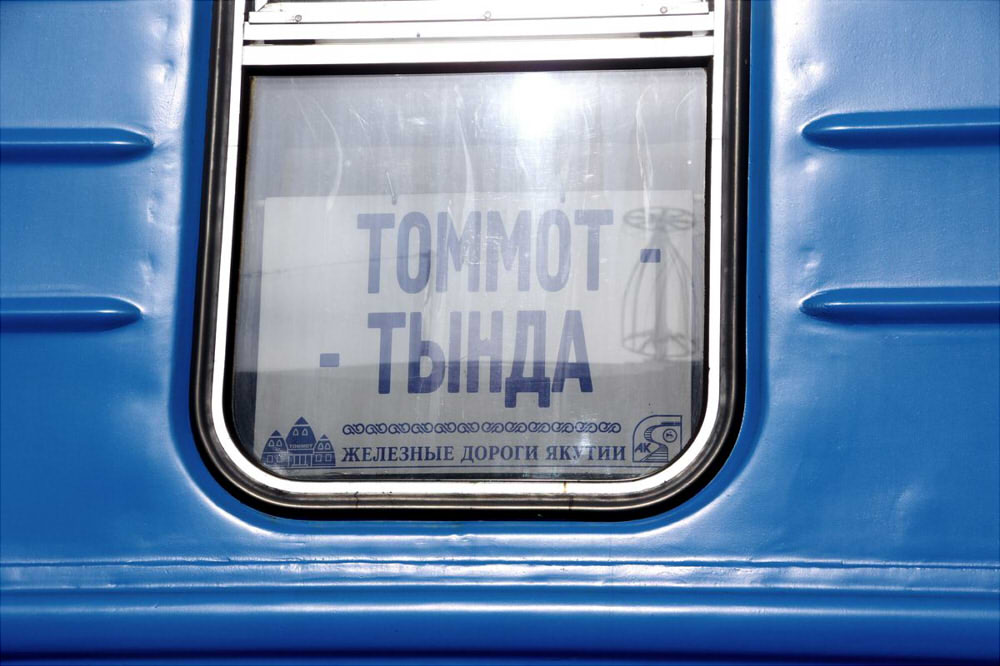 Direction to TOMMOT with special pictures. It is nice lah.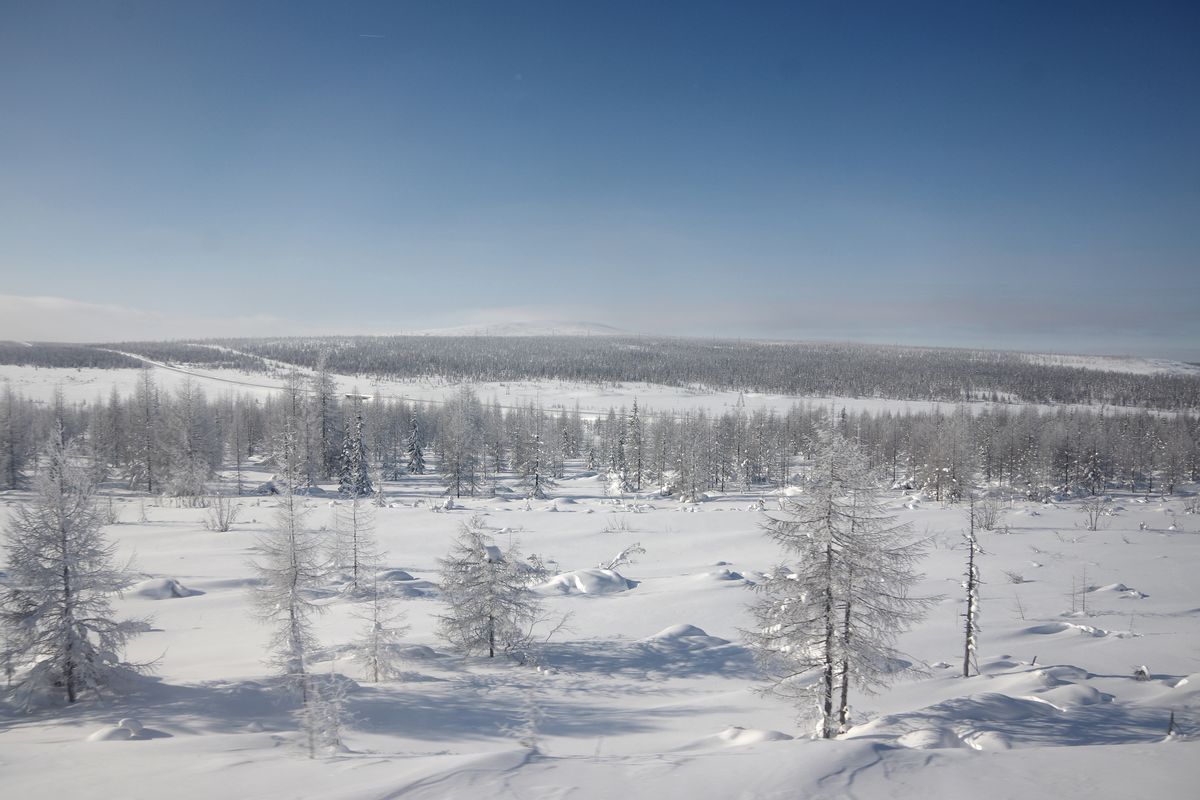 Nothing i can see but forest.
One Russian man says This country is empty. In a sense it is true.
STOPS
Some main city during this joureny.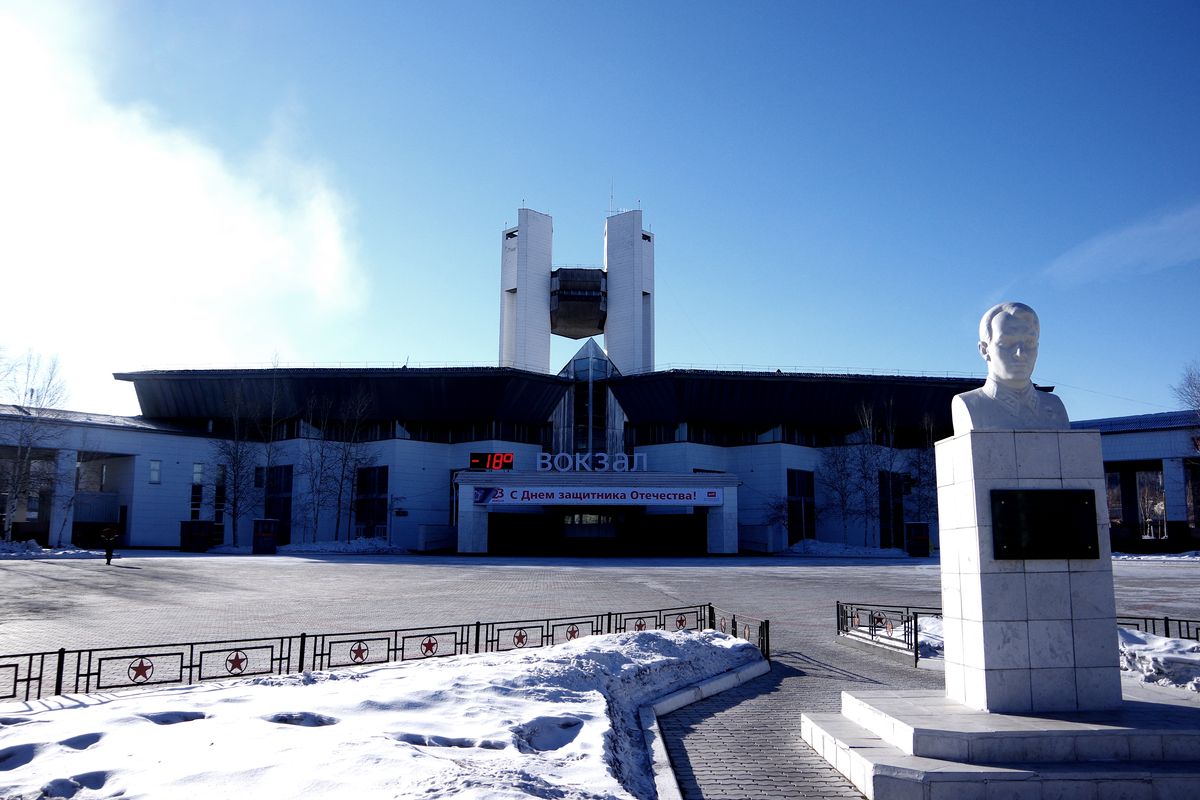 This is Tynda station. (Тында)
Do not surprise -18° in 11 o'clock. This was 24,Feb.
About 30,000 inhabitants living in Tynda city. 
There is shopping place.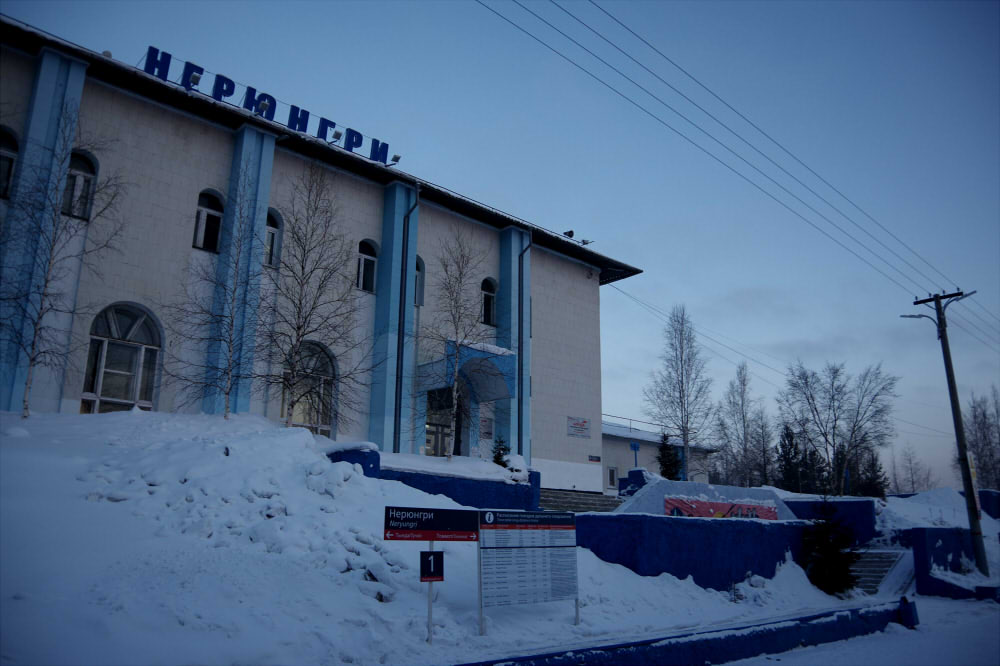 Neryungri station. Нерюнгри in russian.
About 57,000 inhabitants living this city. Neryungri is the second largest city in Sakha republic.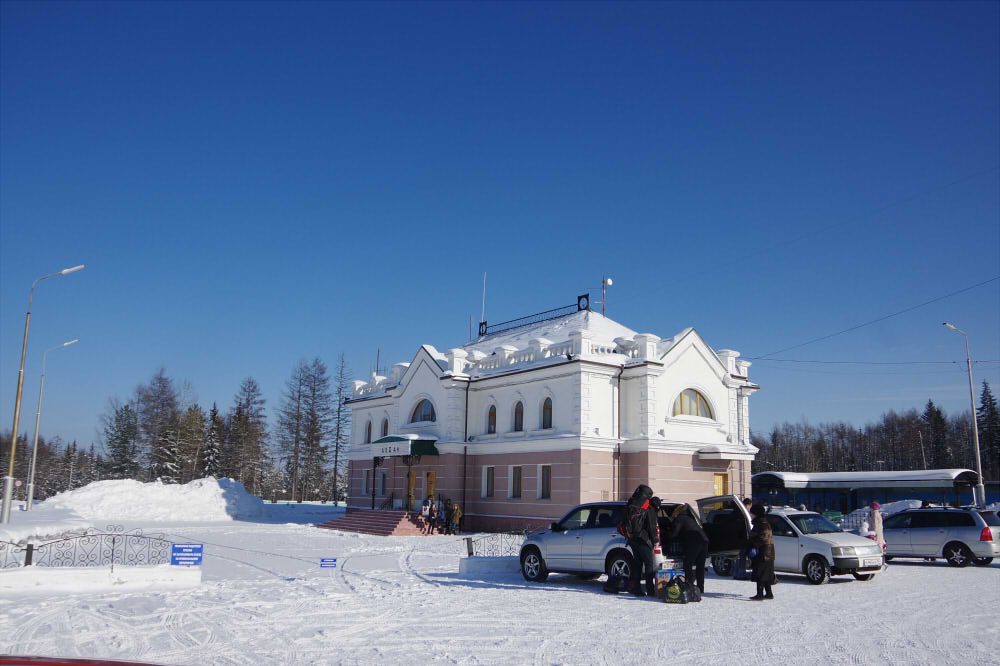 Aldan Station. Алдан in Russian.
20,000 people living this town.
TOMMOT STATION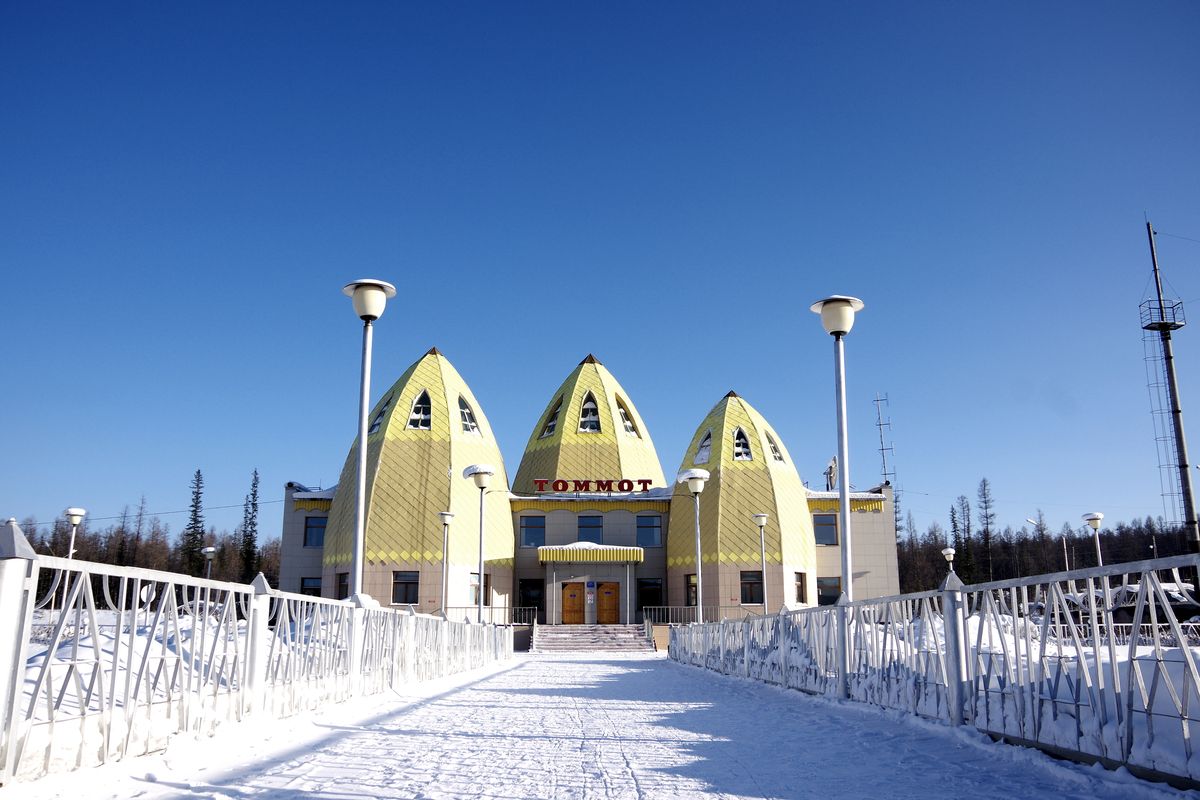 Finally i arrived Tommot station. Station is Dome style house.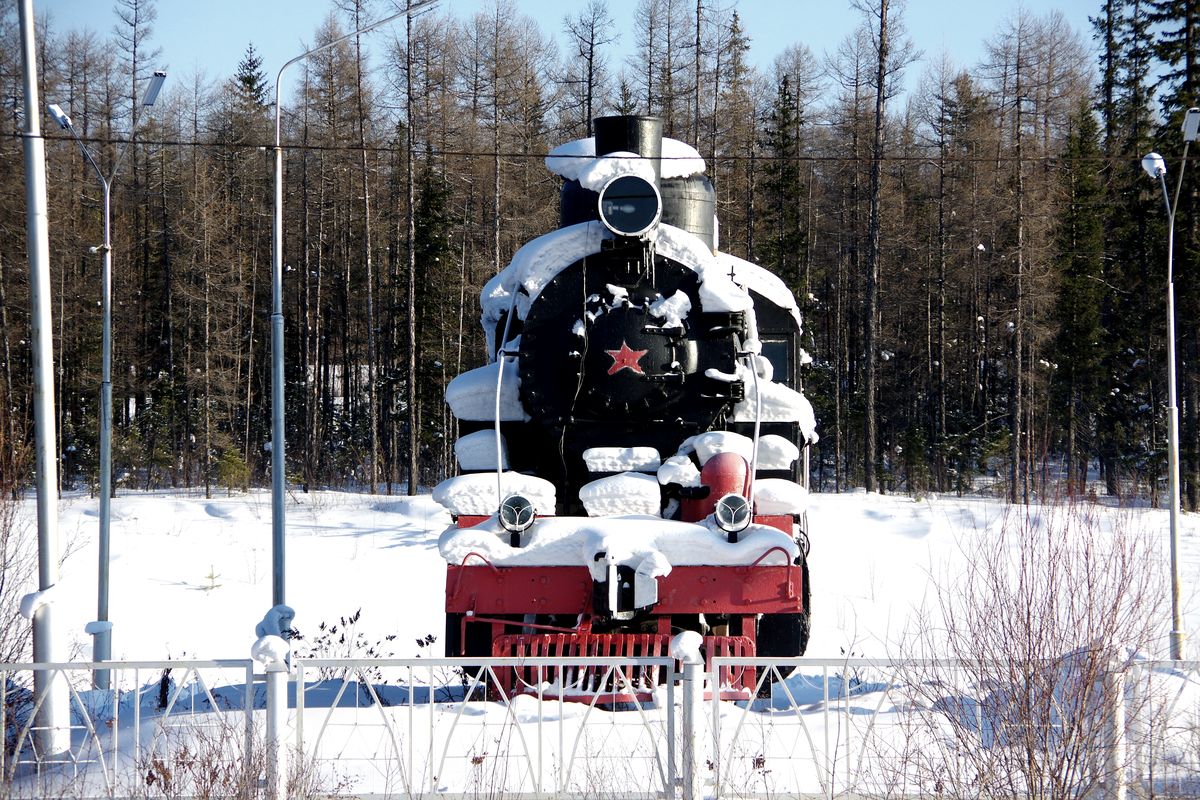 Old steam locomotive  besides the station.
A station building, locomotive, and…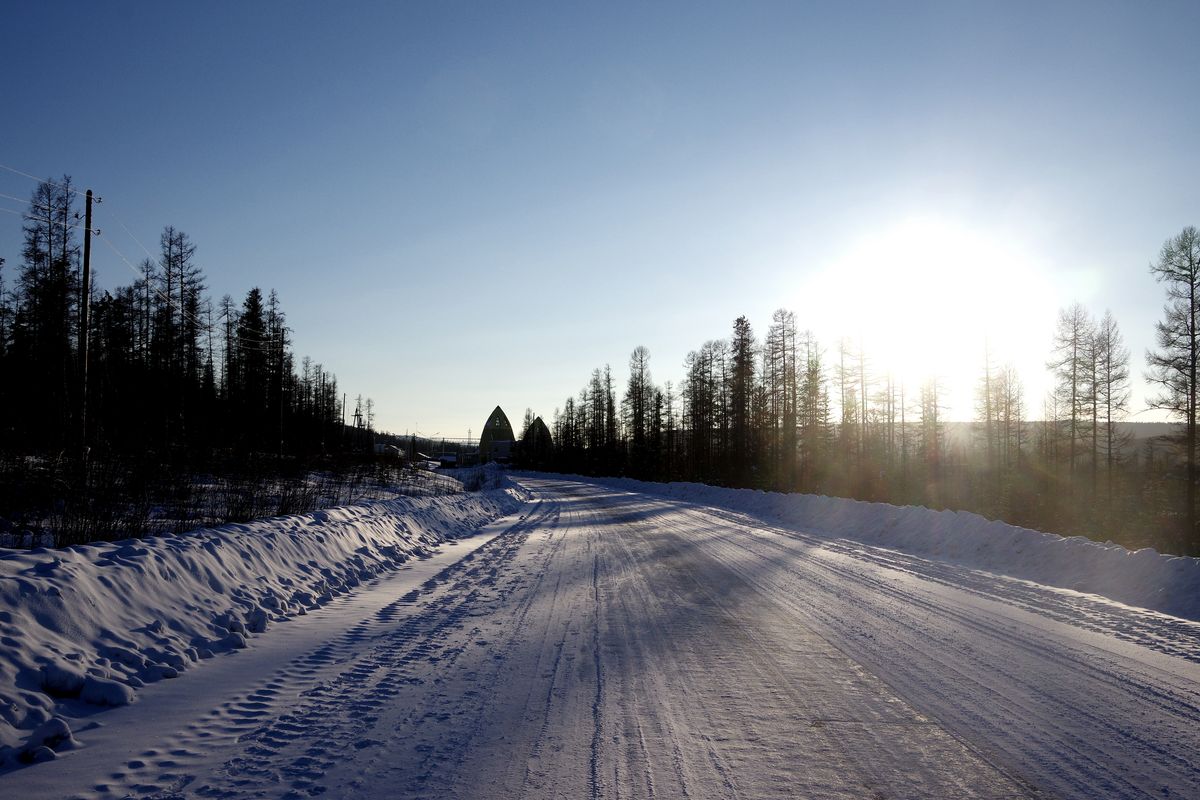 Nothing. nothing to see around this station. I could not find bus connection to Yakutsk, I have no idea.
Then  I walked to the Tommot town center.
TOMMOT TOWN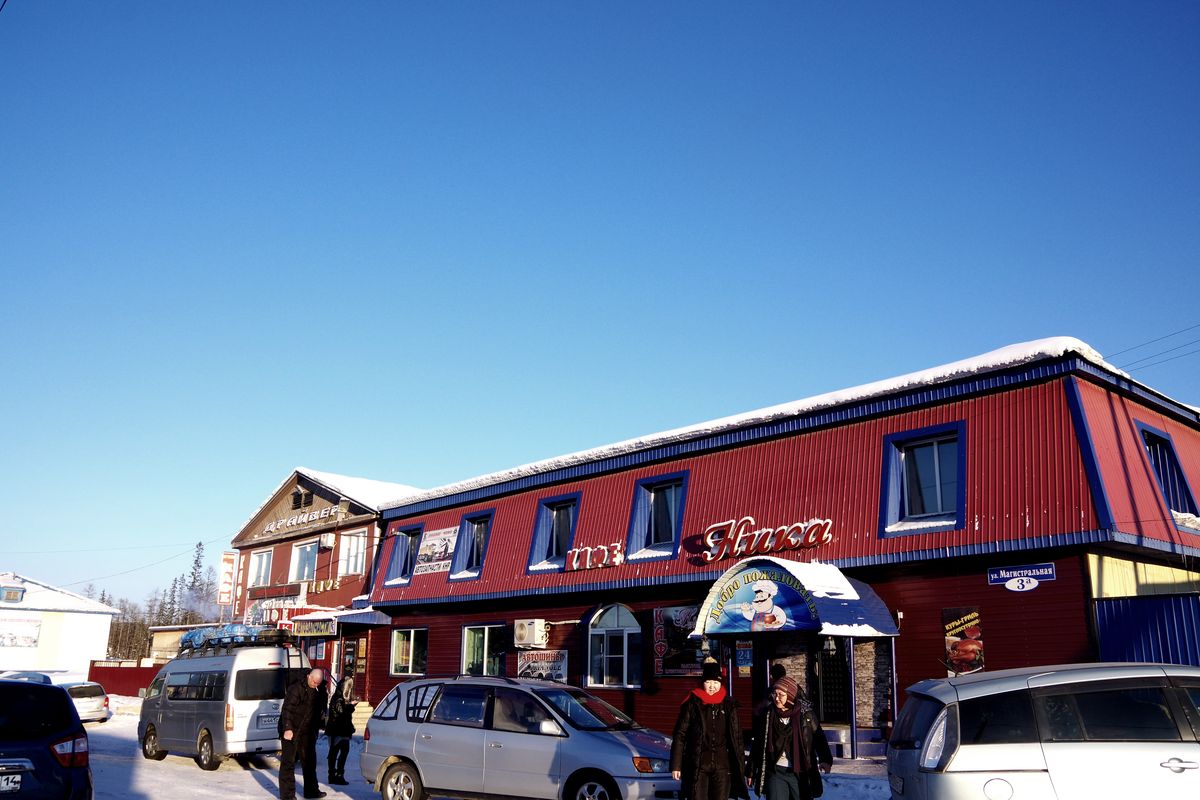 Walk 10 minutes, i can see a store, cafe and gas station. Many cars stop here. This is Russian style highway brake point.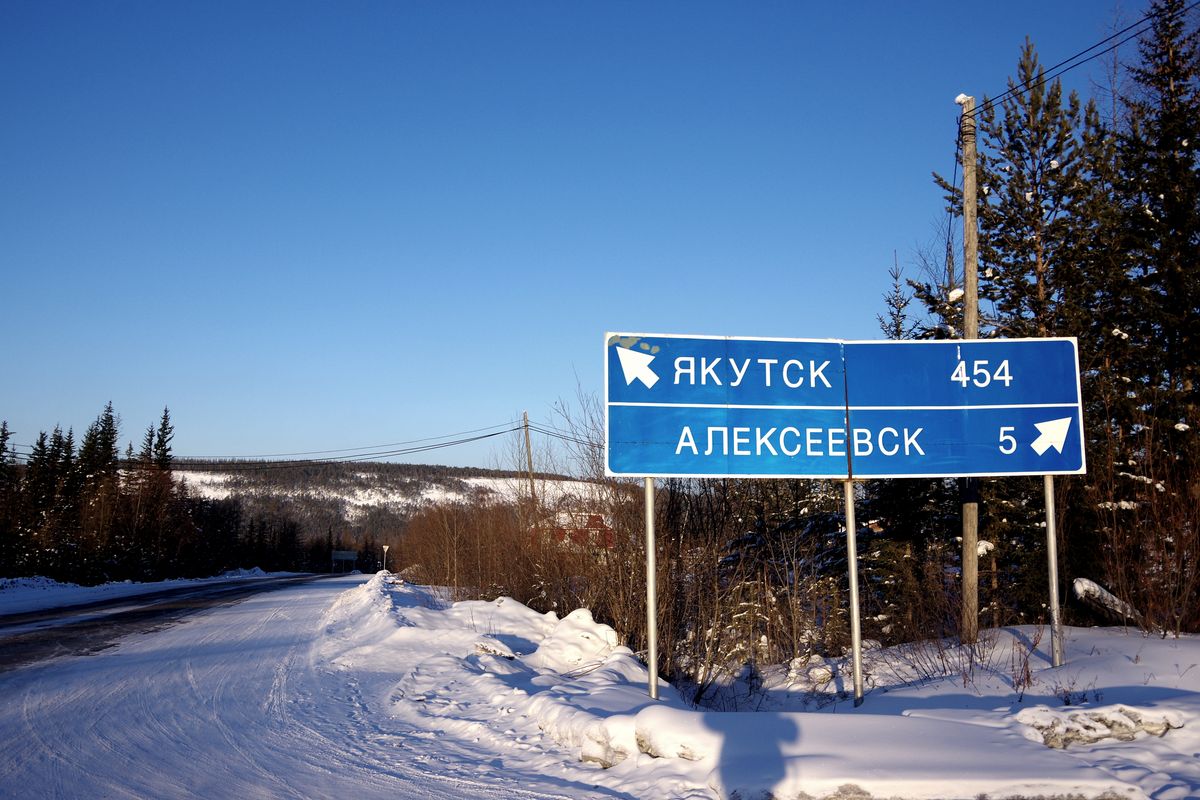 The road sign near by Cafe. It takes 454 km to Yakutsk from here.
Then proceed walking to the Tommot town.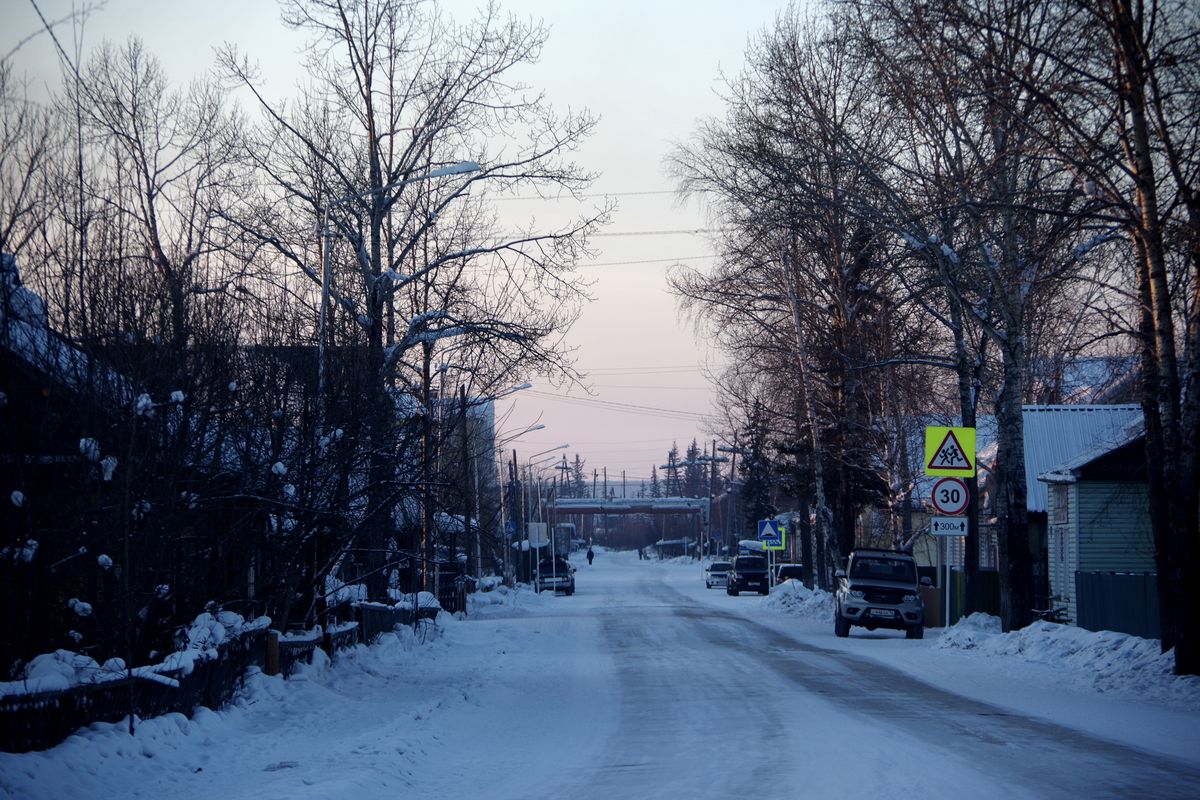 Many houses here.
Tommot is only for citizens. Noting to sightseeing. No tourist usually come here.
Population is about 8,000 small town.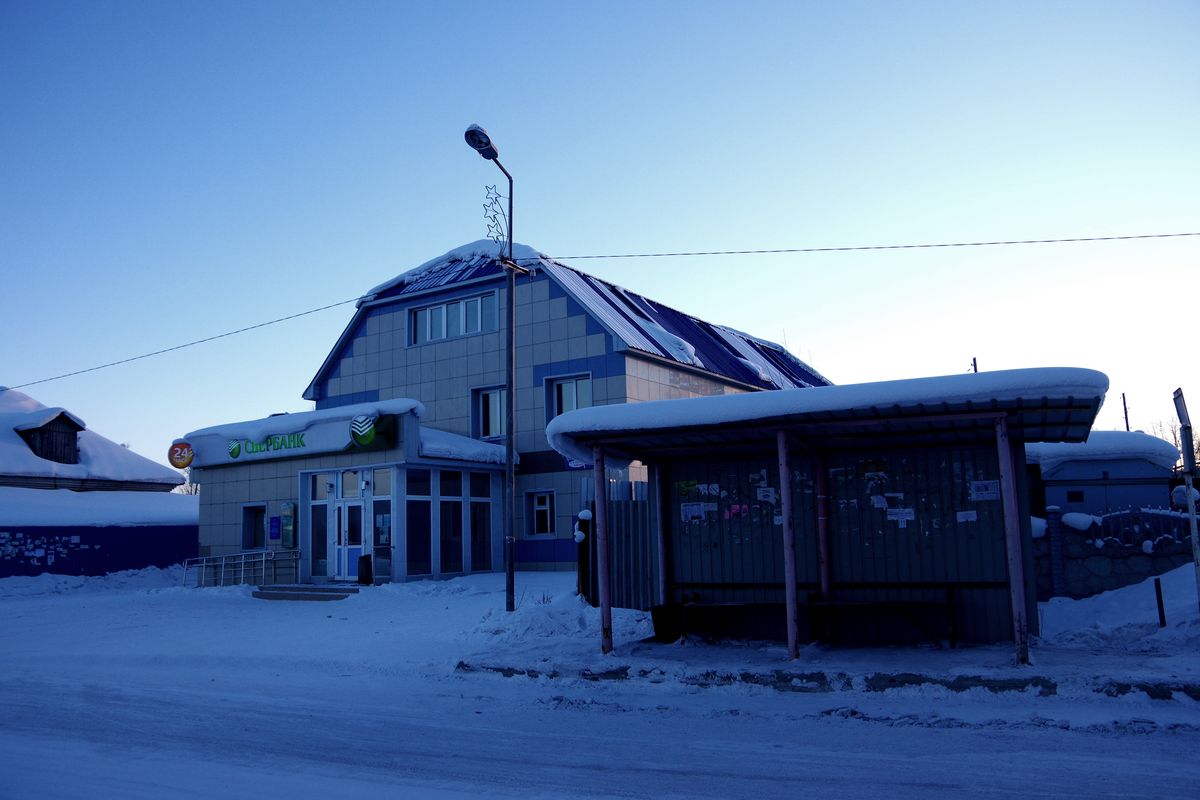 This is bank, You can get cash.
Tommot goes under -30℃ in the winter. This cold place, There is normal people life.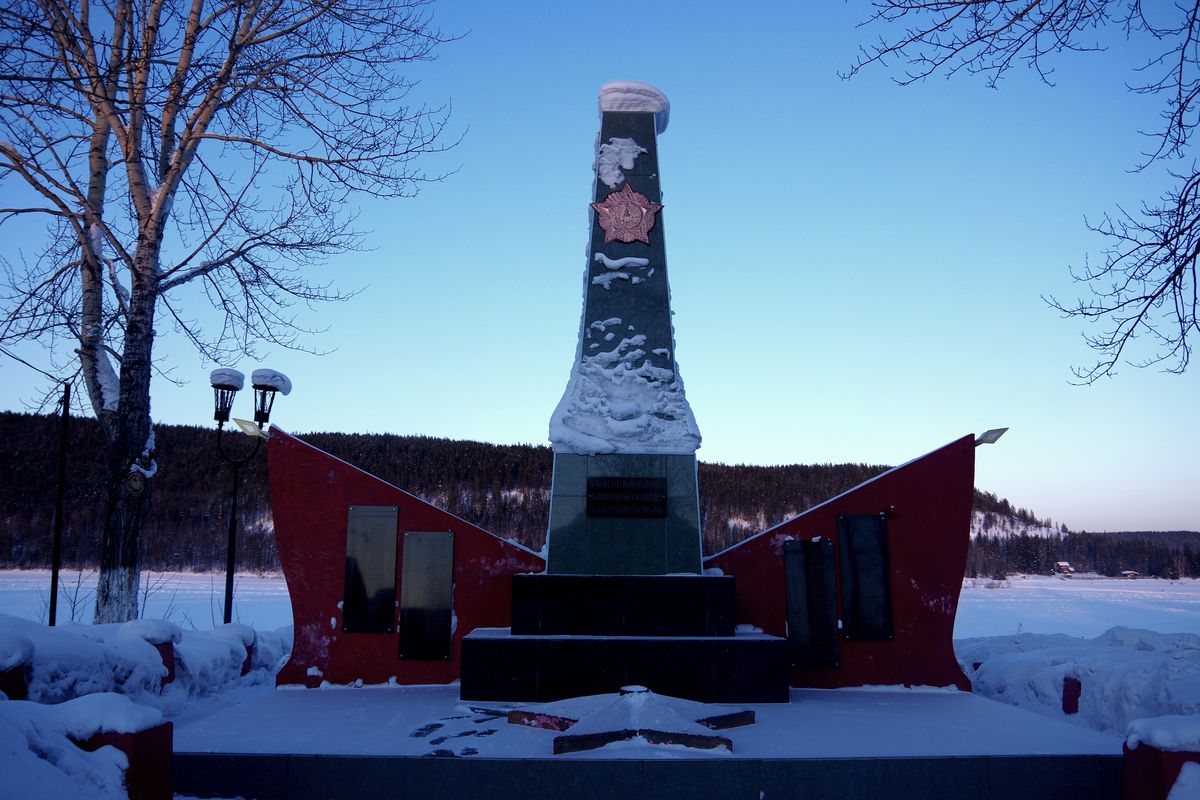 The only monument i can find in this town is this.
Besides Aldan river.of coerce, river was completely frozen.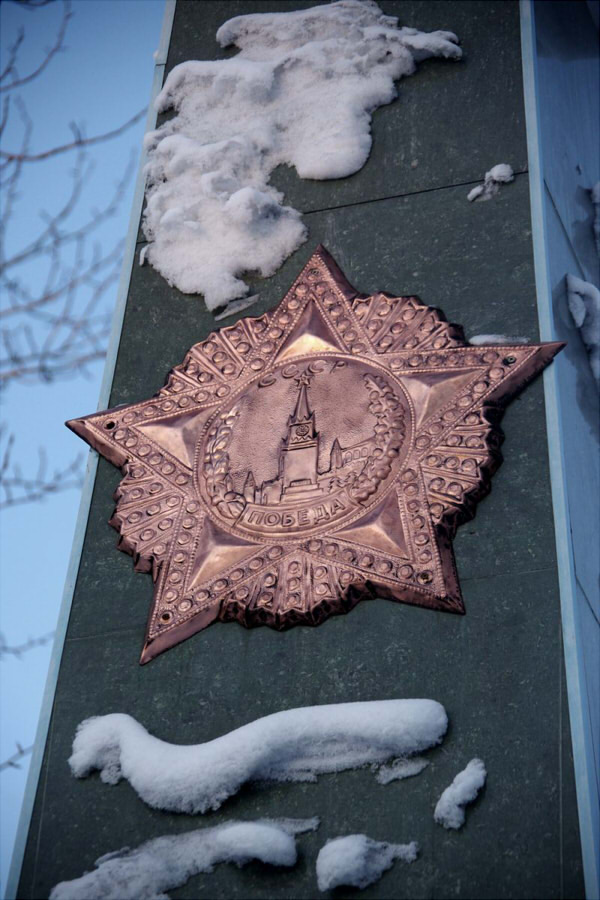 Some tourist don't like such a normal town. This is 'Just a town'. 
Houses, some cafes and shops.. that's all. I love this town actually. 
No museum, no beautiful garden. It is OK, i don't care. I think Tommot is not empty. I just walk cold town and i have a joy.
Going back to the restaurant, and have a meal.
Congratulations, passenger train go to from July 30. 
Thank you for @Rail900 this tweet. Thanks to this I can recognize.
ちなみに #ヤクート鉄道 の延伸区間(7/30より #ヤクーツク からレナ川をはさんだ対岸のニージニビスチャフまで開業)のダイヤも出ました
328Й トンモト19:00→2:00ニージニビスチャフ(偶数日運転)
327Й ニージニビスチャフ10:00→18:00とんもと(奇数日運転) #ロシア pic.twitter.com/qvmN8MIGaM

— 露水1520мм a.k.a. 樺太庁陸地測量部_祝サハリン改軌 (@Rail900) July 6, 2019
According to RZD electric booking website, Passenger train goes to Nizhny Bestyakh July 30.
RZD website shows the timetable, you can make a reservation anytime.
I will take Amur-Yakut mainline again and go Yakutsk.
Visit Feb, 2016
トンモト トンモート ヤクート鉄道 アムールヤクート鉄道 アルダン ネリュングリ ティンダ シベリア鉄道支線